GENERAL SUSPENSION OF ALL MASONIC ACTIVITY. The following letter was received on 17 March from Grand Recorder R Wy Bro Ryan Williams.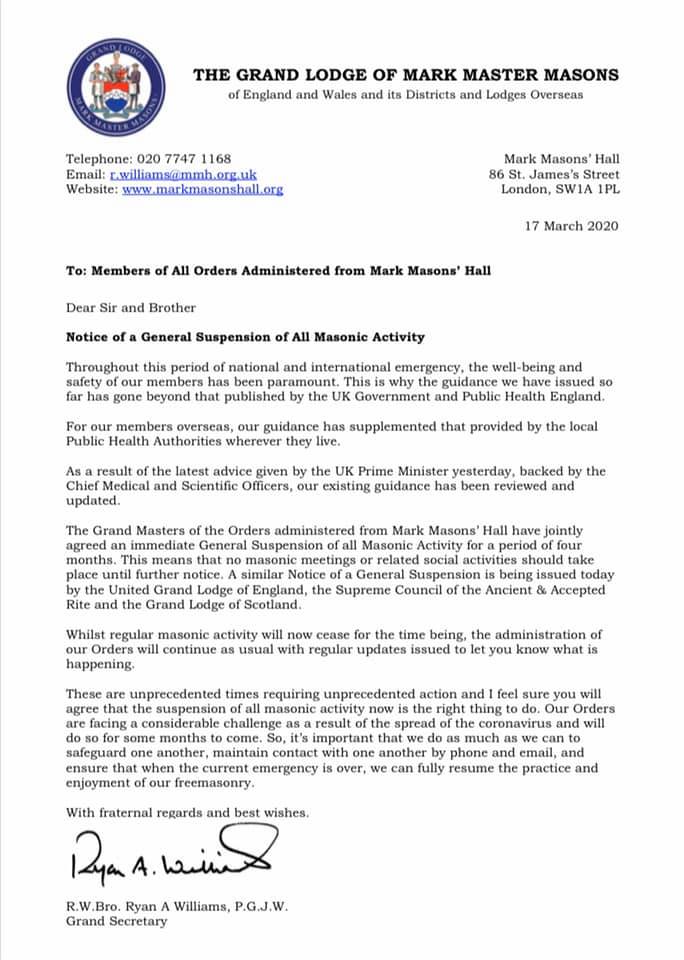 New Brethren for Claverhouse of Dundee Conclave 334
On Saturday 7 March, Claverhouse Conclave 334 Inducted two new Brehtren into the Order. BroRichard Sykes and Bro Murray Dignan were exceedingly well initiated into Claverhouse Conclave by the team led by Supreme Ruler Wy Bro Grant Thomson. The meeting was honoured by a visit ffrom Grand Visitor V Wy Bro George Philp. The Harmony Board after the meeting was excellent and once again the usual toasts were given and received in a very friendly manner. We hope that Brothers Richard and Murray have a great time in our Order. We look forward to their admission as Princes in the near future.